http://www.cactus-art.biz/schede/TOUMEYA/Toumeya_papyracantha_hybrid/Toumeya_x_knippelianus/Toumeya_papyracantha_x_Echinocereus_knippelianus.htm
here is an trully remarkable inter-generic hybrid between Toumeya and E. knippelianus. (unconfirmed). very unusual looking plant.
as a coincidence, both these plants in my collection are budding now:
interestingly both these plants seem to flower at the same time and the buds are similar and red.
Toumeya: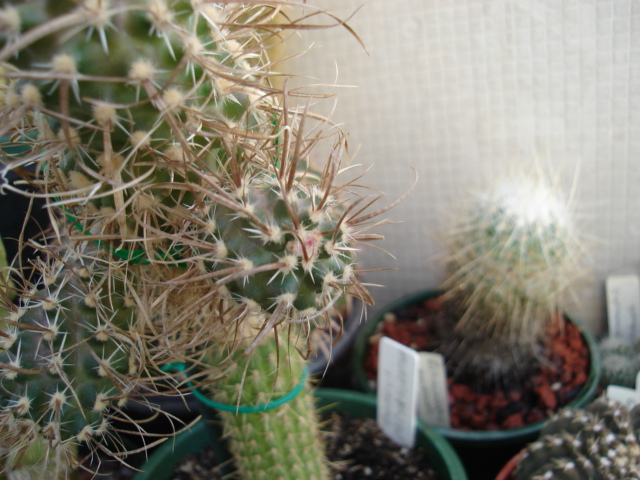 E.knippelianus:
now to wait for flowers to develop and open and attempt to cross pollinate.
i'll try both ways. lets see if i can replicate.