Hi Folks,
I was at a friends office yesterday and had to rescue a very large grafted gymno.
The grafting stock has reduced to a puddle of mush, thankfully the gymno does not appear to be affected by this.
I've removed the lower pups in preparation for the graft and push away as much of the stock as I can but really need some advice on how to go about grafting it.
Wrong time of year I know however need to do something.
I have a reasonable sized piece of trich pach that I can "spare" wondering whether a flat graft or impale would have a better chance?
Below are some picture of what I am dealing with.
The photo's don't do it justice but this gymno is HUGE.
Correct me if I am wrong but this type of gymno cannot grow on it's own roots right?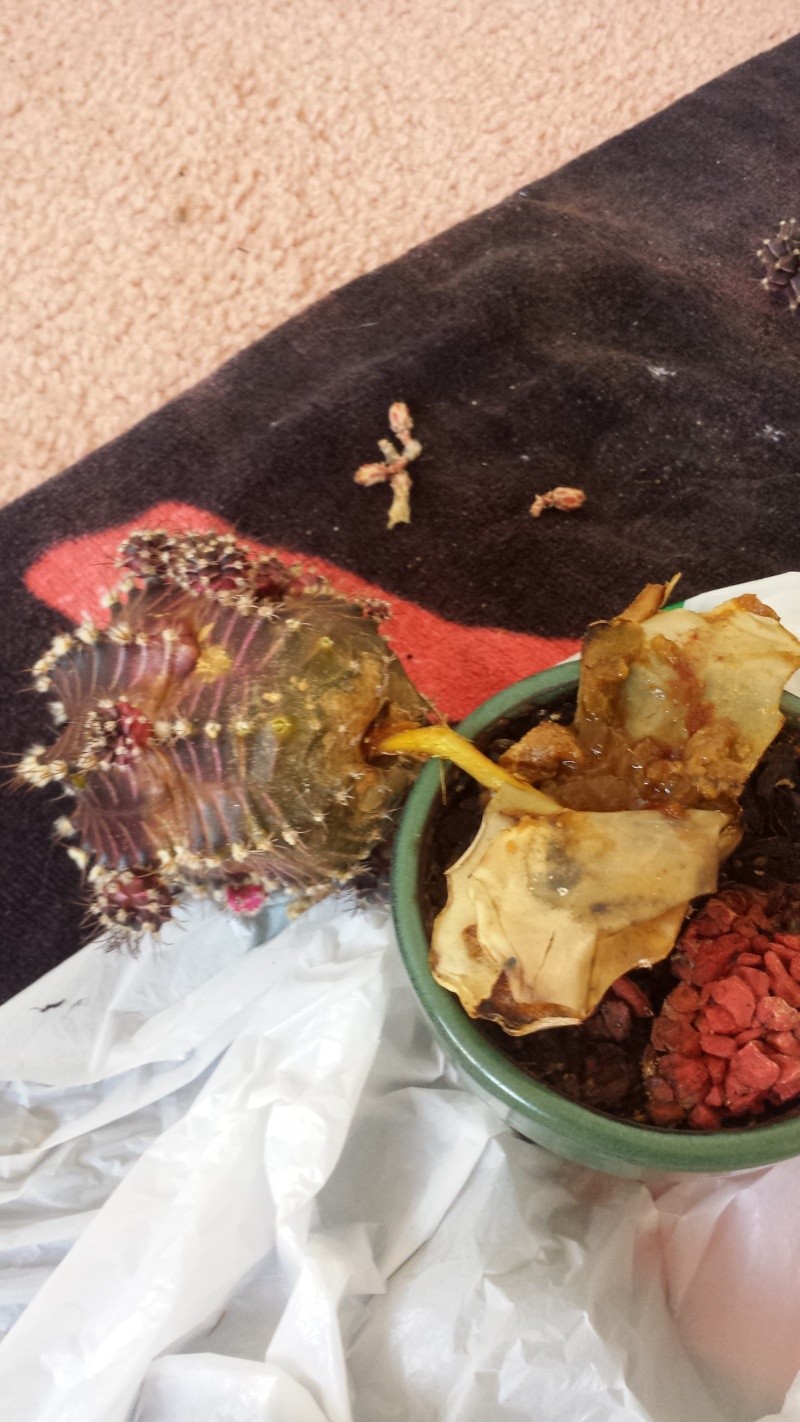 " />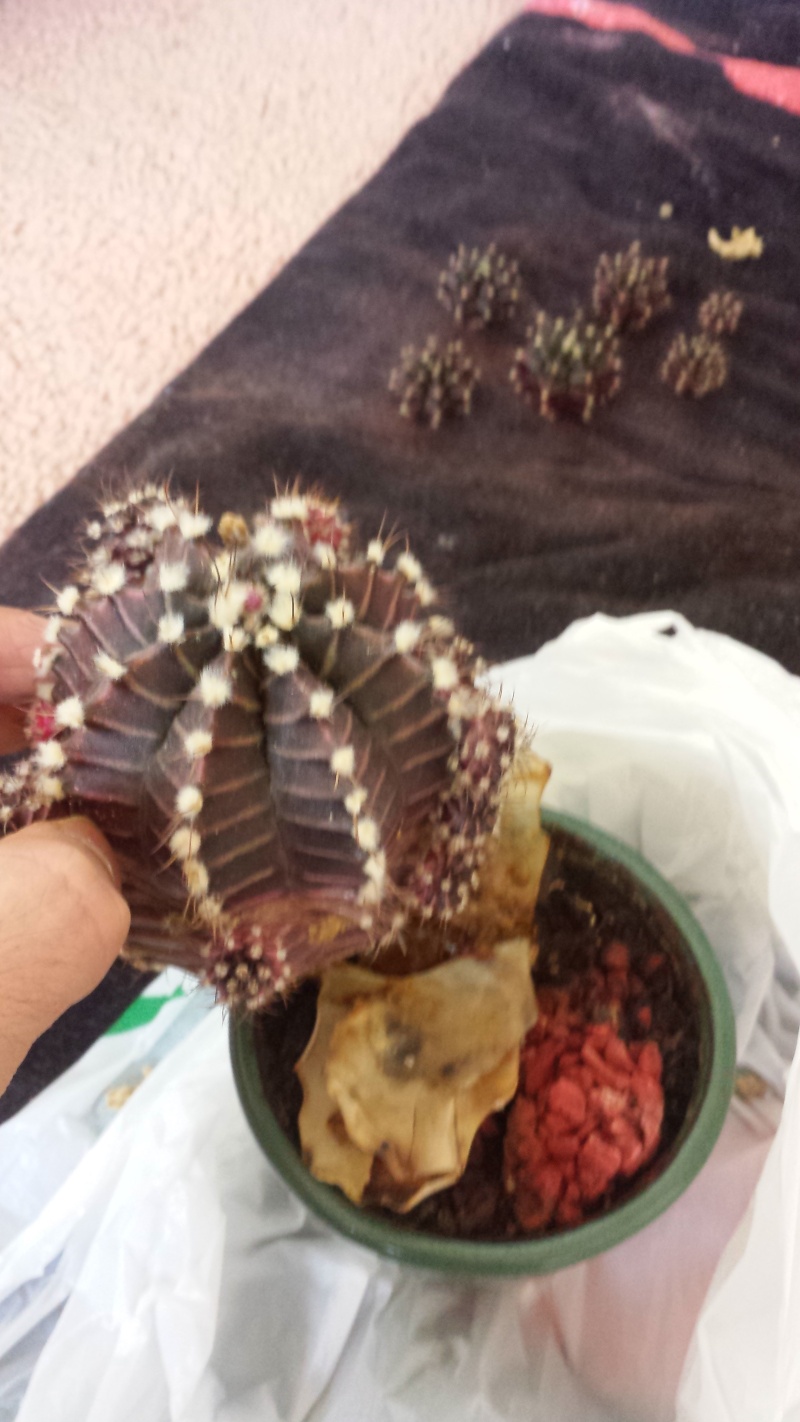 " />